Diana Lawheart - Postać Specjalna o dobrym charakterze.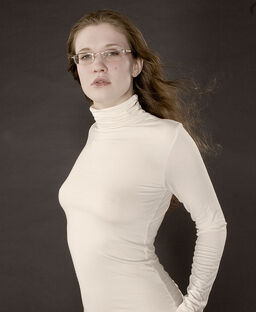 Zajmuje stanowisko sekretarki prezydenta miasta.
Charakter
Edit
Zdecydowana i odważna młoda dama, która każdą chwilę swego życia poświęca temu miastu. Jest oddana i lojalna, a ponadto bardzo inteligentna i sprytna.
Krótki opis
Edit
Pomaga prezydentowi miasta jak może, ale ponadto działa anonimowo, pomagając swymi kontaktami i dojściami Mścicielom w walce z Przestępcami. 
Ad blocker interference detected!
Wikia is a free-to-use site that makes money from advertising. We have a modified experience for viewers using ad blockers

Wikia is not accessible if you've made further modifications. Remove the custom ad blocker rule(s) and the page will load as expected.